Just south of Zhengyangmen is the Dashilan region. Once home to out-of-town merchants and migrants, today it's more of a giant tourist trap that clings to the kitschy idea of ​​"Old Beijing." Either way, head to the alleys just southwest of Qianmen – and away from official Dashilan areas – and you'll be greeted by streets like Yangmeizhu Byway.
Once home to bookstores and printing houses until Republican times, Yangmeizhu Byway (杨梅竹斜街 Yangmeizhú Xiéjiē) has now somewhat returned to these artistic roots. Here you will find well-known cafes like Soloist as well as interesting souvenir shops like paper-cut maps of world cities and wanghong Restaurants.
But there is one place on this street that I have often passed and which was always closed, but which is still intriguing: a building set back from the street, with elements both old and contemporary – a tiled roof , wooden exterior walls that double as secret windows, a rusty metal entrance.
Every time I walked past it was closed with no soul in sight, always making me think, "Dang, I wonder what's in there."
Finally, the doors were opened thanks to an unlikely event: a photo walk, a photography exhibition and a concert organized by a team led by a certain Felix Li. "We want to use this space and this event to see what it looks like through the eyes of different photographers," Li tells me during a visit to the building on a humid Wednesday afternoon.
Along with visitors coming in and out to view the vintage photography exhibit, there is a flurry of activity going on. Professional photographer Cai Teng, who Li said will demonstrate wet plate photography on July 16, is busy taking photos of a model sitting in the small yard, all on a converted wet plate camera for print polaroid photos.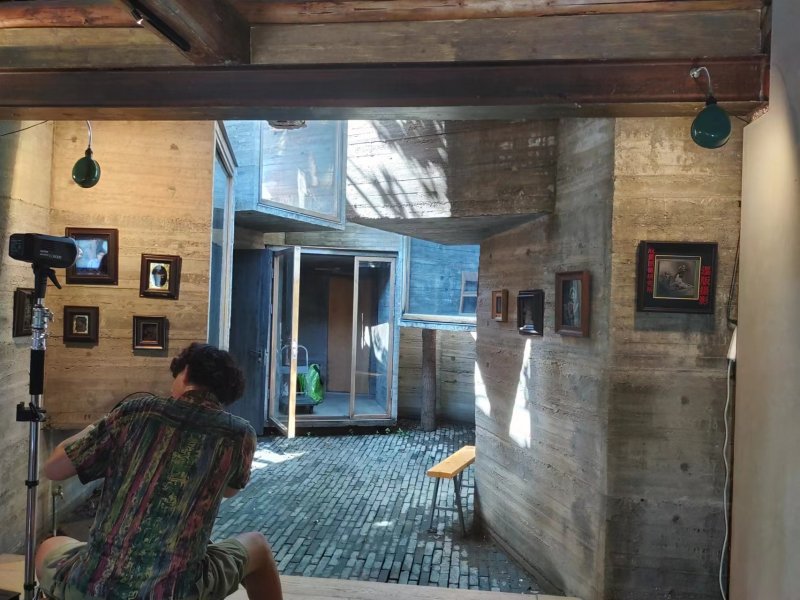 Li explains more about the building. Owned by the municipal government and named Micro Hutong by its architect Zhang Ke, who has a knack for making the most of Beijing's small space in his designs, it's meant to be a study in how contemporary courtyard life works.
"Courtyard houses used to be just for single-family families, but lately many families have been moving in and sharing them," Li says. small space at the same time."
Indeed, it is a small space, with a seating area near the door that leads to a "courtyard" area filled with small rooms stacked on top of each other. There are large windows that open onto the courtyard, creating little privacy but acting as a sort of commentary on close and not-so-private living in a modern style. siheyuan. Even the toilets have a large window; do all the sight to wake up to every morning.
With the building ready to go, the photo exhibit lasts about two weeks, supplemented by events running through Saturday. "On July 14, the vinyl store across the street will come here to showcase some of their records, and on July 15, people can come and show off their slide and negative collections," Li said. photo walk, essentially a tour of the neighborhood where attendees can snap photos to share later, followed by a wet plate photography demonstration, and finally, a nugget-hosted concert titled Micro Mix Pop- up.
The concert, which will begin around 7 p.m., will include bossanova and the acoustic sounds of Beijing native Hazel Shang, followed by beat maker and DJ StrawberryPapa, whose home base of Yunnan has greatly inspired his work, mixing hip-hop rhythms and jazz. and lo-fi sensibilities. Drinks will be provided by the nugget team during the concert, which will run late into the night.
Although their time at the Micro Courtyard is short, Li hopes it can inspire more space events in the future. "It's usually closed all the time, if it's open, its original purpose of acting as a showcase for sustainable living can really be achieved."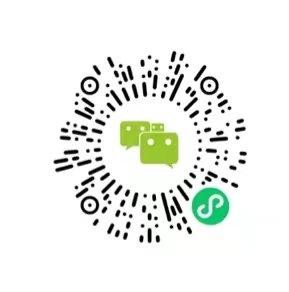 FilmNeverDie's Dashilan Photowalk takes place this Saturday, July 16 from 2:30-6 p.m., with nugget's Micro Mix Pop-up starting at 7 p.m. at Micro Hutong (51 Yangmeizhu Byway, 杨梅竹斜街53号). Tickets for the photo walk and the following activities start at 50 RMB and can be purchased by scanning the QR code above. Tickets for the concert start at 60 RMB (with a drink) can be purchased by scanning the QR in the poster below.
READ: Grow yourself: A handful of talks, classes and shows for this weekend
Images: Vincent R. Vinci, courtesy of Felix Li and nugget